Real Life Application of CloudD
See how your business can benefit from deploying CloudD remote work solution.
Businesses handle large volumes of supplier invoices on a daily basis. Challenges arise especially when businesses try to locate proof of supplier deliveries, arrange payments for manual authorisations and organise these documents for storage. The practice of using physical paper documents also poses inconvenience for remote staff.
With CloudD, all supplier-related documents, for example invoices and delivery notes, can be stored in a central repository to allow for synchronisation across the organisation, thereby enabling documents to be easily organized and analyzed in a secure environment. Users can also ensure anywhere access to documents stored within the cloud repository. Classification within CloudD can be done via document indexing whilst retrieval can be done quickly using the index lookup function.
Proof of Delivery (PoD) documents such as delivery notes are essential for many businesses to ensure that items with the right specifications and quantity are delivered to clients. Poor capture and record of PoD document causes slow customer invoicing and subsequently higher debtor turnover days. The use of paper-based documents also often results in missing or difficulty in locating such documents when required.
Businesses can reduce their paper trail with the generation of e-Invoice to clients via email or Whatsapp. The sharing of e-Invoice can be done by sending a shareable link to the client. The electronic document can then be tagged and stored in CloudD's cloud repository.
Another benefit of minimising the usage of paper is the reduction in costly storage space needed to house these documents. Electronic documents stored in CloudD can also be easily retrieved using the index lookup function.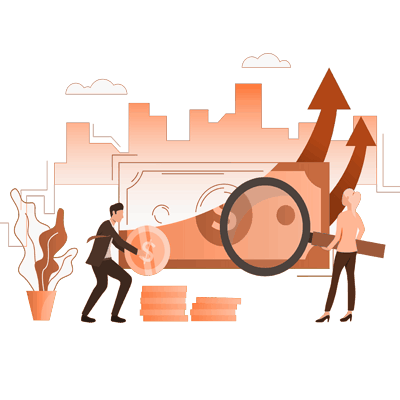 Human Resource deals with a lot of sensitive information concerning employees within a company as they perform important tasks such as hiring, retaining, dismissal, employee engagement and maintaining the entire workforce. Collecting, maintaining, storing and organizing these data is a mammoth task and Human Resource has to ensure compliance and data security with the access permission granted to only the right people.
CloudD can be used to store all Human Resource-related documents (for example, discipline records, performance records, compensation and benefits, trainings, job applications, training manuals and more). These files can pushed into CloudD when you are planning a trip away from office so that you can continue to work while travelling. Comments can be added to the documents and new version of documents can be sent out for review. Besides, CloudD enables a secure environment for storing all this sensitive information by providing 256-bit AES encryption for enhanced security. The software allows organisation of documents within multiple sites under a single tenancy, thus allowing segregation of information between different projects/departments, as needed. User activity within a specific site can also be easily monitored with the audit trail feature. Lastly, content classification is effortless with CloudD as documents uploaded will be indexed and profiled before they are stored within the repository. This helps make future document retrieval a breeze.
Similar to other functions within the organisation, data and documentation forms the centre of any project, hence it is critical that it is managed efficiently. However, typical folder structures and information silos makes keeping track of the different stages and costs of a project increasingly challenging. The limitations of existing methods make critical project information not transparent to all and can lead to costly errors and project delays, particularly when information is misfiled or duplicated.
The greatest advantage of using CloudD for project management is that it allows for multitenancy and site management. This feature enables information to be kept secure within a specific site, hence mitigating the risk of information breach and data leakage. Project members can also collaborate and share documents with its anytime access to the central repository on CloudD. Progress reports, videos, photos of project progress can be uploaded from individual mobile phones while team members are at the project site. When there are updates on new tasks within the platform, members are able to receive timely alerts and notifications to ensure that they do not miss out on any action. Other features that help simplify the project management process include guest user invitation, document versioning and role-based security features.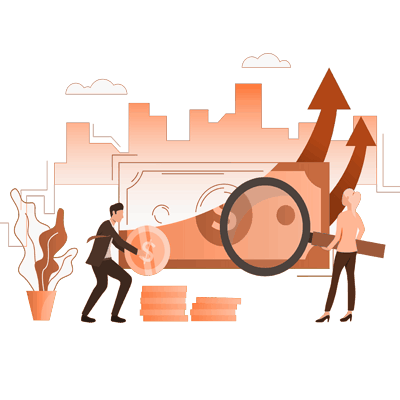 Legal departments are document-centric. Almost everything that comes to the attention of the in-house counsel comes in written form and ends up as an electronic or paper record. Whether trivial or critical, this records end up filed away on digital media or in storage boxes for future retrieval.
The problem arise when the legal try to find one of those documents, they will be spending many hours trying to locate all the files they required. Some are being taken out and are not returned back to its filling while some will go missing.
With CloudD, all these contracts, agreements and letters are digitally stored into a secure environment and legal staff can access them anywhere and whenever they required. With proper profiling and tagging, these documents can be easily retrieved. The best part is, documents related to the search can also be presented to the users. As an admin, you can control CloudD's sharing of information by limiting the permissible duration of access. CloudD also helps to keep versions of the documents to ensure everyone are accessing to the correct information.
Deskless workers are not to be confused with remote workers. Remote workers usually work from a desk, whether it is at home or in the office, and are most often given access to their company's communication and internal technology systems.
On the other hand, deskless workers complete most of their work tasks offsite and away from a desk or company headquarters. They generally lack consistent access to information, communication technology, and their company's internal systems. Examples of deskless workers include O&G offshore workers, retail store workers, manufacturing workers, and salespeople. Often, deskless workers are given less priority and resources as well as a less positive employee experience than desk-based workers.
One of the most significant challenge when it comes to supporting the deskless workforce is communication and information dissemination. Due to reasons such as cost, security, and IT infrastructure, deskless workers are not entitled to a personal IT device, making communication much more difficult. Therefore, many companies have resorted to using supervisors as the most convenient channel to communicate with deskless workers. Stemming from the lack of adequate communication channels, companies are further saddled with the challenge of connecting deskless workers to the company culture.
Based on a survey conducted by SAP on deskless workers, here's how the ideal deskless worker technology should look like:
Be simple, personalized, and engaging to use in the flow of work
Provide a secure, unified experience with everything employees need to do their job in one place – including, but not limited to, HR applications
Intelligently surface employee-relevant recommendations, insights, and actions
Provide cross-departmental guided experiences that simplify complex processes
Enable top-down and two-way employee communications, keeping them abreast of strategic programs and processes as well as collaborating and learning from one another
This is where technology can play an important role in facilitating communication with and engagement of the deskless workforce. CloudD can help companies address communication and information dissemination challenges related to deskless workers by providing a unified platform for all forms of organisation-wide communication. This helps to keep deskless workers connected and engaged with the company's overall organizational culture.
By leveraging on its cloud infrastructure, deskless workers can also easily access the platform anytime and from any device they prefer. The "Discussion Room" feature empowers teams and departments to effectively communicate and engage with employees to ensure streamlined work processes. CloudD's Site feature further provides an intuitive digital workplace experience with easy and secure segregation of information and communication based on their distinctive purposes. Employees can make use of Sites to create communities where they can share knowledge and experiences with rich multimedia, thereby helping to enrich critical programs such as onboarding and training.
With all the useful capabilities of CloudD, we hope to help HR teams to overcome the significant hurdles faced when trying to best support the deskless workforce.
Remote Working Can Be Easy With CloudD
Still doubting us? Why not sign up for a free trial and let us change your mind.